About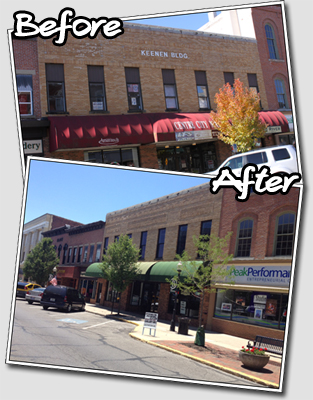 The Main Street Marketplace, a historic downtown Bellefontaine property once known as C.G. Murphy's and formerly as the Centre City Mall, has been newly renovated and developed by local developer Jason Duff and his team. The massive renovation project began in January 2012.

The concept of bringing "Main Street" inside the property began with giving each individual suite inside the property it's own unique façade, storefront windows, commercial grade doors, and much more.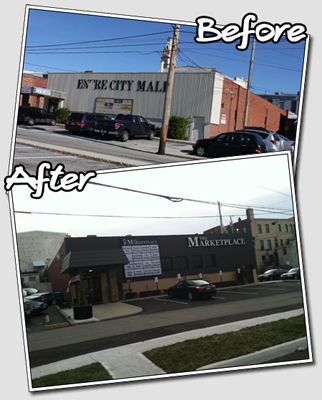 New slate tile lines the floor and visitors are greeted at the front entry by a large metal archway welcoming them to the Main Street Marketplace.

With everything from a premiere salon, knife shop, massage therapy, hearing aid specialist, hobby shop, locksmith, gun shop, self-defense training services, transportation services, custom embroidery and a professional photographer, as well as Jazzercise upstairs and a café featuring fresh sandwiches and hot delicious soups daily, The Marketplace has something for anyone and everyone!

There are 300+ public parking spaces available in downtown Bellefontaine, and plenty of lighting and easy access to the rear entrance of the property.

Our residents look forward to meeting and serving you, whatever your needs, The Marketplace offers that "Main Street" feel with a downtown local appeal!
To Take a Virtual Tour of the Property, Click Here.
You can see the transformation yourself ...